With drama growing on the show, the cast of Love & Hip Hop were interviewed on Hot 97. During an intermission, Joe Budden decided to confront Consequence, who promptly backed down and denied having any problem with Joey.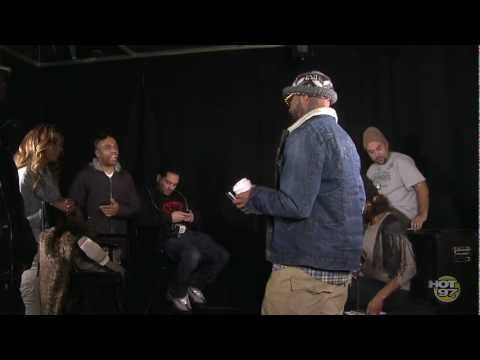 People instantly commented that Cons came across a little soft, so the rapper had this to say in his defence on Twitter (but later deleted the statement):
So Joe didn't Walk out & come back once he got the Heart 2 Holla? I just explained things so the company I was with off cam didn't blitz. Where's that footage??? And where's the footage of Joe talking Jen??? #Reaching. I PROMISE that Edit is BOGUS… But it's COOL. Believe what you want. NO MORE TALKING #StraightLikeThat
What do you guys think?