Slaughterhouse member Joell Ortiz claims "Big Pun's Back" in his new video for the late Big Pun. Joell claims he's the new Punisher. In the beginning he says to keep Pun's memory alive but says he's the new Christopher Rios. I'm confused. Is it disrespect or respect? Let us know your thoughts. Update after the jump.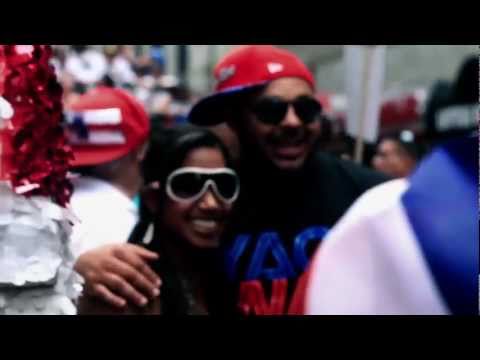 UDPATE: Over the weekend Big Pun's widow, Liza Rios, reached out via Facebook to Joell Ortiz regarding his "I'm the next Christopher Rios" verse. Looks like Mrs. Rios is quite pissed off.
A lot of people are asking how I feel bout Joell Ortiz BIG PUN is Back. Well it was a good attempt on Joell Ortiz part BUT a BIG PUN he will Never be! Found it a bit disrespectful that he would say he the next Christopher Lee Rios to say the least.. With no regard to Me and My family especially My Son PUN'S Only Son which should Be the ONLY one to Claim that BIG PUN is Back..

lke let me tell u something if Puns tourch is being passed donwn then it will be to his Son it's His Birth right Not Joel..And the fact that he didn't even ask to begin with to see if I was kool "Passing the tourch" is Disrespectful!! Point blank.. At the end of the Day Only how I feel matter cuz that's My Husband My Name My Tourch to Pass!!
Joell Responded:
Shout to Nicole, Pun's Sister and MaMa Pun for the kind words. GOD will judge by my intentions. Im good with that. No matter how good your intentions may be there will always be some negativity if you take action. still gotta do what you feel is right.